Home Mail Articles Stats/current Supplements Subscriptions Links
---
A daily report from the World Trade Organization summit, Seattle
by LBO editor Doug Henwood
Monday, November 29
Your correspondent arrived too late and on too little sleep to do much more than file a perfunctory report this evening. The general scene is, to use a rather corny word, inspiring - thousands of activists of all kinds here to disturb the official proceedings. And in such variety - steelworkers and anarchists, staid environmentalists and radicals. The highlight of the day was a demonstration at a local McDonald's led by French farmer Jose Bové, who got famous for ripping the roof off a French McDonald's with his tractor a few weeks back. Scores, hundreds, or thousands of revelers (the count depends on who you talk to) emphasized Bové's point by pounding on the windows and spray painting "shitburgers" on them.
Some scattered images from the day: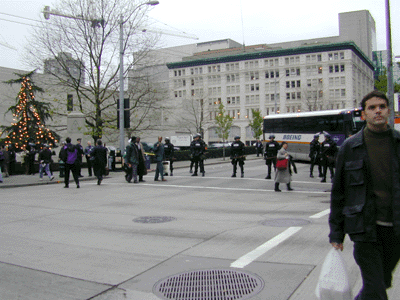 Cops backed up by a bus, blocking access to the official summit site.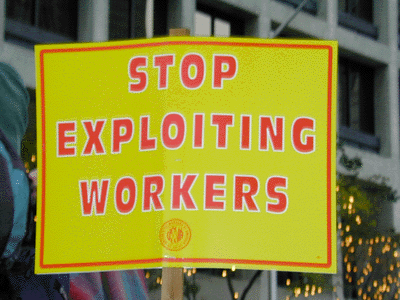 Courtesy the United Steelworkers of America.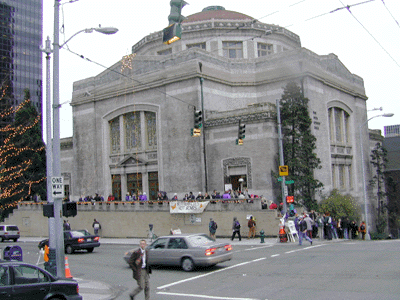 The First United Methodist Church, scene of teach-ins, and temporary home of the RadioNation coverage of the event.
| | |
| --- | --- |
| A closeup of the banner. There is some talk of bombs in the air, but it may just be the work of agents provocateurs. | |
| | |
| --- | --- |
| | A piece of cheese from José Bové's farm in F |