Home Mail Articles Stats/current Supplements Subscriptions Links
---
A daily report from the World Trade Organization summit, Seattle
by LBO editor Doug Henwood
Tuesday, November 30
Back in the late 1980s, the World Bank and IMF held one of their annual meetings in Germany (two out of every three years they're held in Washington, but in the third the conventioneers visit the hinterlands). The bankers were met by spirited riots. The next year in Washington, about 10 people held a demo in the back of the Washington Sheraton, annual meeting HQ, and were promptly arrested with no press attention aside from LBO, which means no press attention. I was always embarrassed by the inability of Americans to kick up a good fuss.
That fuss gap was closed today. Early in the morning, thousands of people descended on downtown Seattle and prevented the WTO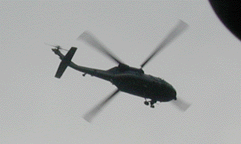 delegates from meeting. A group of black-clad anarchists chanted the slogan of immense ideological power and clarity: "Capitalism? No thanks!/We will burn your fucking banks!" As the day progressed, the cops - more reticent than most of their breed, outright softies to someone used to Giuliani's NYPD - broke out the pepper spray and rubber bullets. But downtown remained largely shut - keeping the folks in the black helicopters busy. Late in the afternoon, the mayor declared a curfew and the governor activated the National Guard. The streets were cleared, but word is that the activists had already left their posts, saying "see you tomorrow." Since Bill Clinton is supposed to speak to the meeting tomorrow, officialdom is no doubt determined to clear the way. We'll see.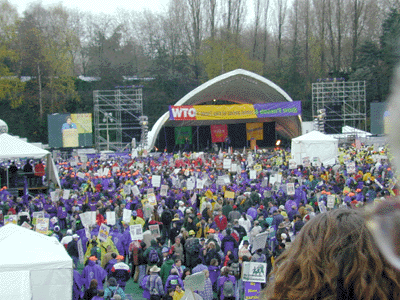 Aside from the declaration of martial law, the highlight of the day was a massive labor rally and march, sponsored by the AFL-CIO. The change in U.S. union rhetoric over the last 5 years has been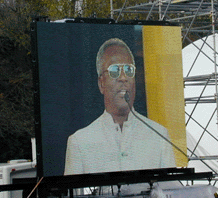 amazing. The nationalist rhetoric is largely - though not wholly - gone, largely replaced by a rhetoric of international labor solidarity. Unionists from all over the world spoke, some of them quite heatedly. A Mexican unionist cheered the Zapatistas, and a South African mineworker quoted Marx by name, urging the workers of the world to unite - to a great cheer from